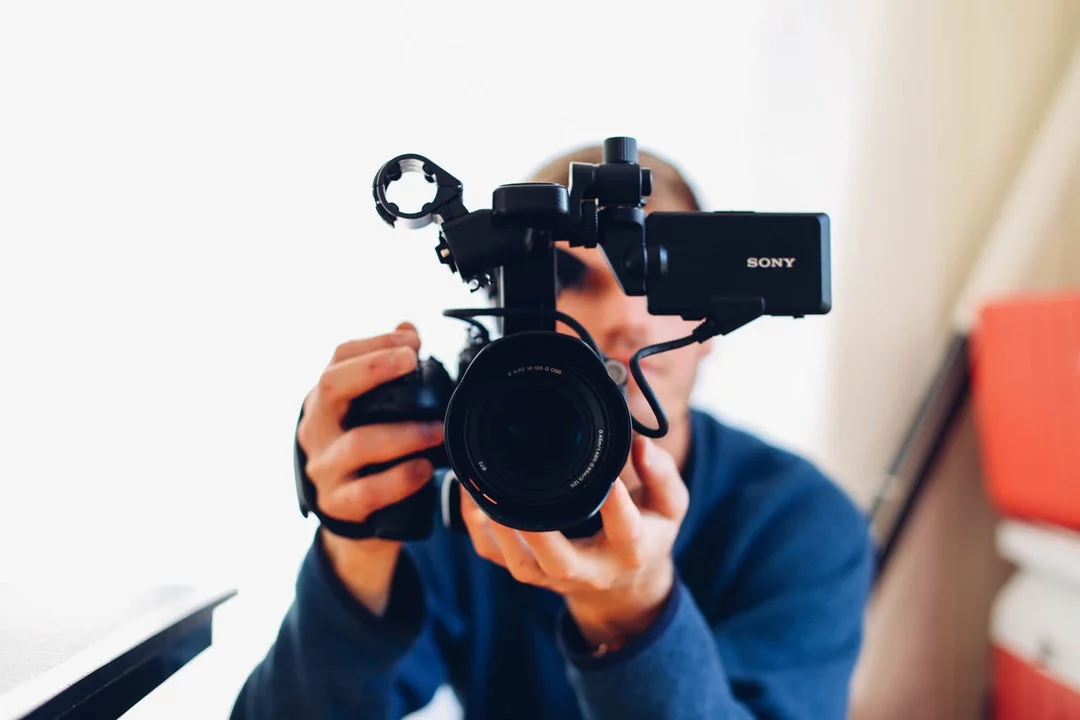 When you watch a video, you remember 95% of the message. But if you read text, you'll only remember 10% of it.
If you're only using written content to promote your business, a potential customer might only remember 10% of what your company has to offer.
Enter the great explainer video. What is that, you ask?
An explainer video is basically an elevator pitch in movie-form. It explains who you are, what you do, and why it matters. It also convinces the viewer to take action.
Clearly, creating an explainer video is no small feat.
The good news is, the best explainer videos all have the same essential elements. Keep reading to learn what ingredients create an irresistible explainer video.
A Great Explainer Video Has a Purpose
First of all, what you want your video to accomplish?
Think about your marketing goals and how a great explainer video could help. Having a specific goal in mind will also make the creative process go more smoothly.
You might use an explainer to give an overview of your company, show how your service works, or explain the benefits of a new product.
An explainer video is an investment, so you should think about effective ways you could use it.
For example, if your explainer is an overview of your business, you might post it on your homepage and show it at a trade show. If your explainer is advertising the launch of a new product, you could feature it on your website's product page and use it in a social media campaign.
Keeps it Simple
Your explainer video needs to tell your brand story as quickly and concisely as possible. If you try to explain every aspect of your business, the viewer will feel overwhelmed and stop watching.
When it comes to video length, shorter is better. Attention spans are at an all-time low. Videos that are shorter than 90 seconds can keep 59% of viewers until the end.
So, in less than 90 seconds, you need to:
Grab your viewer's attention.
Describe a common problem.
Show how your business will solve the problem.
Give viewers a call to action.
The job of an explainer video is simple. The goal is to get the customer interested in your company so they'll want to to learn more.
Offers a Solution to a Problem
People appreciate when their problems are acknowledged. If your customer feels like you understand their problems, they'll probably stick around to hear your solution.
That's why you need to address your customer's problem in the first 30 seconds of your video. Since you're talking directly to your customer, speak their language and use the words they would use.
Once you've described the problem, use the remaining minute of the video to show how your company solves it.
People want to know exactly how a product will improve their lives. That's why you should focus on benefits instead of features. If you're a car manufacturer, don't list the components of the airbag system, explain that the vehicle will keep families safer.
Your customer will relate to the character in the explainer video because they've experienced the same problem. They'll also see how their lives will improve through the animation.
Uses a Tone That Matches Your Audience
If you want to reach your target customers, you need to use the right tone in your video. In other words, think about your brand personality and the vibe you're going for.
How do you want your business communication to sound: scientific, honest, direct?
For example, a B2B company would use industry jargon in an explainer video because their target customers would understand those terms. It would actually be necessary for their credibility.
But, a craft supply company would need to inspire creativity to sell their products. The language and graphics in a video would need to be colorful and fun in order to appeal to the target customers. To get viewers to buy craft supplies, they need to feel inspired.
At each step in the production process, you need to make sure that the video's tone matches your organization. Everything in the video including the script, the voiceover actor, the graphics, and the background music all need to reflect the tone of your business.
Uses Visuals to Complement the Message
The right visuals will take your company brand and turn it into a compelling story.
While the script is the first step in the process, the animation is what brings the script to life. It's what will make your viewers keep watching.
Explainer videos can use a variety of visual styles:
Live Action – This style uses real people instead of animation to tell a story.


Screencast – This style is essentially a recording of a computer screen. It is great for explaining how to use software.


Whiteboard – In this style, the author actually creates the graphics during the video. This style is great for explaining complex information.


Motion Graphics – This style is used in industries like technology or medicine. It uses moving graphic design to illustrate the concepts discussed in the voiceover.
Most importantly, the visuals should reinforce the message not overwhelm it. Remember to keep it simple.
The Most Essential Part is Customization
No company in your industry is quite like yours. You're unique, so your explainer video should be too. You deserve a great explainer video that is totally unique and customized for your business.
If you don't know where to start or how to make a good explainer video, leave the details to us.
At Storybite, we are dedicated to creating customized videos that get to the heart of your brand. Leave those cookie-cutter explainer videos to your competition.
Our bite-sized story-driven videos will give your customers a taste of what your business has to offer. Contact us today and they'll be back for another bite.